Dental Services

Dentist Loyal Heights in Seattle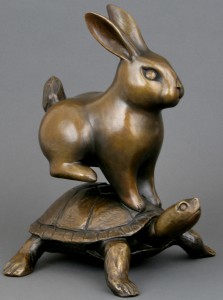 At Crown Hill Smiles we offer a wide variety of services to help compliment and improve your oral health. Our team of highly trained staff are always ready to answer any questions you may have about your oral health.

As you know preventive care is the key to keeping your mouth in the best shape possible. A solid brushing and flossing routine coupled with rinsing your mouth out with water after every meal will go a long way in making sure you don't experience any of the less pleasant dental issues out there. We are huge advocates of educating our patients on the latest and most trustworthy hygiene habits that will help them to maintain a beautiful smile for their lifetime.

Part of maintaining a high degree of oral hygiene is knowing the options available to you should you need a common procedure done. Issues can arise even when you are taking every precaution to ensure a healthy mouth and that is why we find it important to educate our patients on frequently carried-out procedures. That way you are made aware that not all issues are totally preventable, and the importance of your regular cleaning and exam can be stressed. If you are coming in for a check-up regularly we are often able to catch issues that could lead to something drastic in the early stages and prevent it altogether.


Gum disease surgery inside of Loyal Heights Seattle office. is an extremely common issue that is easy to get, and easy to treat if caught early and treated with an understanding of how that ailment progresses. If ignored, gum disease can turn into a serious issue that can cause the deterioration of teeth and tissues in the mouth, and sometimes even bone loss. Fortunately, if caught early, gum disease can be treated and even easily reversed through something as simple and cost-effective as regular brushing and flossing.

In addition to preventive and restorative procedures we also offer a wide range of cosmetic services to give you the smile you always wish you had or have lost over time. From veneers that can transform the size and shape of your teeth to tooth-colored fillings that can hide the fact that you even have a filling, we can help you to have the smile you have always wanted. Teeth whitening has been one of our most popular cosmetic procedures and offers stunningly beautiful results.

We offer a bevy of dental technologies to our patients that are preventive or educational in nature. Things like dental x-rays and intraoral cameras can help us to detect and diagnose issues that would otherwise be extremely difficult to find visually in your mouth. A huge advantage of scheduling your cleaning and exam with us is that we always include an oral cancer screening with every exam. Also emergency care is always available during regular business hours and we always have a doctor on call to ensure your emergency needs are taken care of at all times.

Make sure to call us today at (206) 204-9623 to get your cleaning and exam on the calendar!